Home VST Instruments VST Effects Music Info Useful Links Archive
---
DVS Airwaves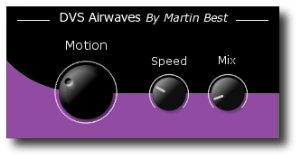 The air in a large club or outdoor venue is usualy moving around and shifting the sound small amounts in time, this plugin re-creats the effect giving the music a more natural feel, when used with more extreme settings it can sound quite trippy :) with moderate settings it can be used as an aural exciter on the master output.
---
Dual Leveling Amp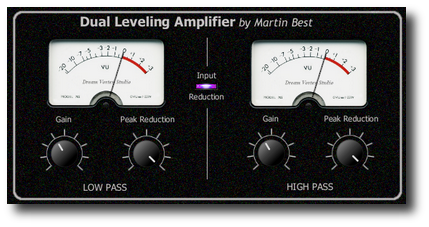 Dual Leveling Amplifier was inspired by the famous hardware limiters of the past, it has two parallel stereo limiters fed by Low Pass and High Pass filters allowing maximum control of the levels with minimum distortion even when driven hard, ideal for mastering.
---
Leveling Amp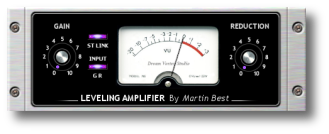 This Leveling Amplifier is ideal for mastering or controlling the dynamic range of a track, it's response to peaks is very fast with a slow release for minimum distortion.
---
DVS Trance Reverb
A smooth reverb with phase modulation to create air movement for a more live organic sound. This plugin works best as an auxiliary send.
---
DVS Space Echo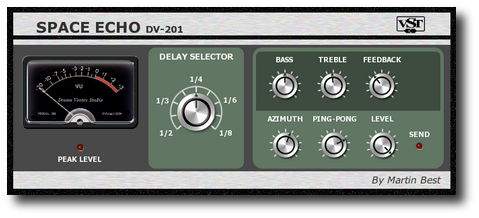 This plugin generates stereo bouncing echo's, good for 'Trance' vocals or wide reverb trails on pads, with echoes synchronized to the host BPM, High and Low Pass filters in the feedback loop, azimuth, ping-pong width control, and a level knob that changes to send mode when fully clockwise.
---
Neon Gate

This programmable rhythm gate synchronizes to the host BPM, the effect is often used in 'Trance' music.
---
Pocket Plugins

This is a collection of easy to use plugins fashioned like guitar stomp boxes.
---
If you use the plugins often please make a donation.